In Avalon retreats, we explore self-leadership and compassionate connection — to know ourselves clearly, relate with others open-heartedly, and be effective in our lives and in the world.
a laboratory for self-EMPOWERMENT & connection
As human beings we all long to taste our own greatness and to connect meaningfully with others.
In Avalon, we fulfill this longing by exploring self-leadership and compassionate connection. We do this through specific practices that let us experience complete self-acceptance and that allow us to fine-tune our subtle perception of how we interact together (in Integral language, the "We Space").
Here, wholly new possibilities arise — for ourselves and others.
Most of us have forgotten at some level that we are beautiful, that we are powerful enough to be vulnerable with others, that others are good, that the world is both safe and rich, that we are Love itself and Consciousness itself.
In Avalon we explore what holds us back from living fully, so that we can move through our limits and contribute our greatest strengths to the world. By healing our wounds, we start to reconnect the broken parts in ourselves and thus return to the wholeness of who we are.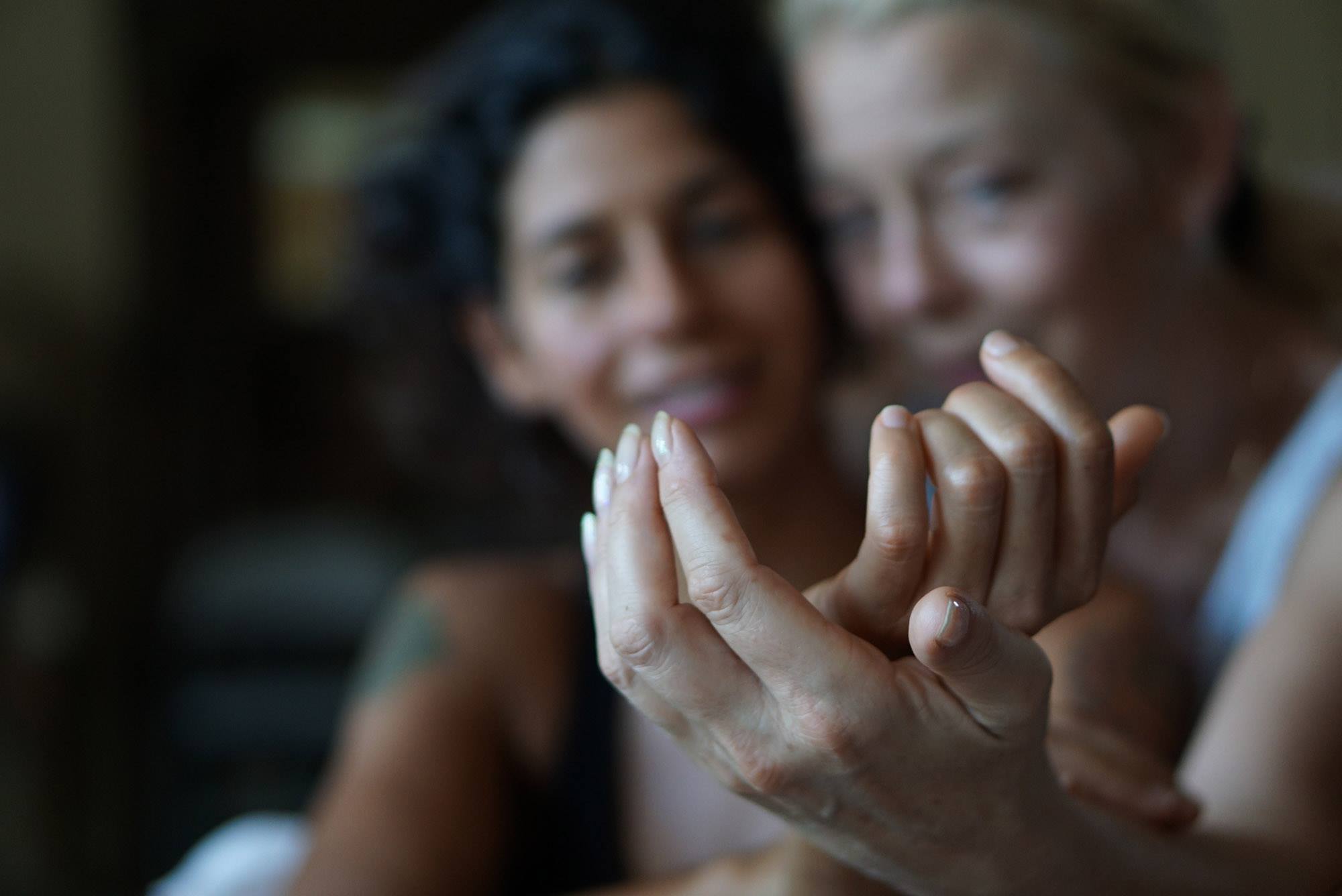 As humans, we long for connection and to co-create from a place of love.
AVALON IS a training arena for self-development
In Avalon, consciousness-minded individuals gather to heal, reclaim personal power, and step boldly into the world with compassionate action. Avalon retreats are a unique opportunity to become vividly clear about who we are and what our gifts are, and to open our hearts.
We get to see — and lovingly accept — all aspects of ourselves (our greatest light and our darkest shadows).
We practice compassionate connection, which entails far more than simply being kind and instead is a powerful state of being present with another.
We cultivate the art of compassionate feedback, by balancing feminine energy (holding, nurturing, supporting) with the radical honesty of the masculine energy that will fight for the liberation of one's own soul and others'.
We practice surrender, dropping our egos and instead being willingly guided by the field of group intelligence (or what some psychologists call "group genius"). We explore surrender in at least four fields: surrender into personal shadows and traumas, into collective suffering and pain, into our individual greatness and potential, and into the collective potential for creating sustainable peace and prosperity for all beings.
The group intelligence that emerges is unique to each Avalon group. It is Nature Itself; it cannot be planned or controlled. As we surrender to What Is (whether we call it Nature, the Tao, flow, Truth), we confront old, patterned ways of thinking and relating. If we choose to challenge these patterns, we become free to experience a deep contentment with ourselves and with Life. We feel the pleasure of becoming powerful creators in this world, connecting with others to materialize our dreams and goals for our and others' benefit.
 
Learn more about our Retreat format →
See our schedule of upcoming Retreats →
To register for a retreat, please contact us →
Explore our 15-month Surrendered Unity Leadership Training →
Events worldwide
Avalon week-long workshops and retreats are run throughout the year internationally (currently, in the United States, Norway, United Kingdom, The Netherlands, and Spain's Canary Islands). See our events calendar and FAQ page.
We also create private retreats for your organization or community on request (for specific groups or focused on particular concepts, e.g., leadership development, sexuality, etc.). Inquire here.
For a more intensive exploration of your highest self in community and society, Avalon offers a 15-month in-person-plus-online Surrendered Unity Leadership training. More details here.